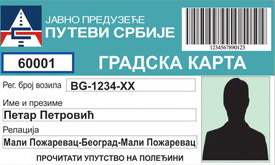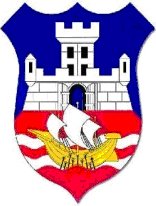 Agreement between the PE "Roads of Serbia" and the City of Belgrade has enabled the citizens of the municipalities of Mladenovac, Grocka and Sopot free use of a certain motorway section depending of their place of residence.
City ticket is issued to natural persons with residence in the city municipalities: Mladenovac, Sopot and Grocka, who possess a motor vehicle of the first category. All family members are entitled to have a City ticket whose residence is on the same address as the residence of the City ticket owner, provided that they use the same vehicle. City ticket depends on the place of residence of the applicant and is valid only for the destination stated on and in it. Decision of the Assembly of the City of Belgrade specifies that the user can have only one city ticket.
When entering the motorway, owner of the city ticket must take a magnetic ticket from the ticket distributing device and when exiting the motorway he must give it to the toll booth operator and show the city ticket.
Documents required for issuing the City ticket:
 Filled in request
Copy of identification card (for chipped identity cards, printed data)
Printed data contained in the chip of the vehicle registration card
Photo of the applicant, resolution 450x530px in electronic form on a CD
Proof of payment to account of the PE "Roads of Serbia" No.: 105-4681-51 first copy of payment order
When submitting request for the replacement of the city ticket, the user must return the previous (old) city ticket
Sample of payment order form: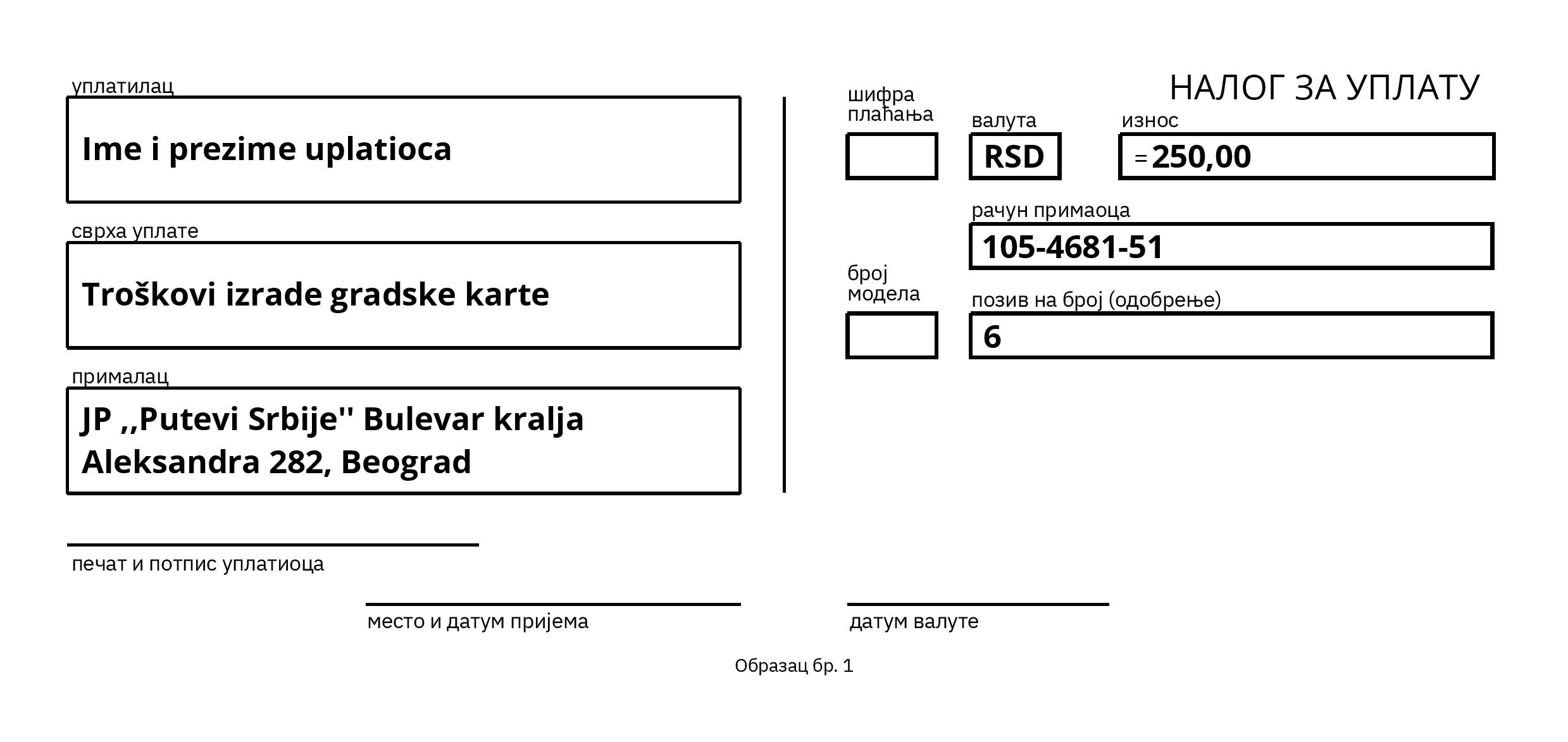 Request for issuance of the City ticket with supporting documents shall be sent by mail or  delivered in person to the address: JP "Putevi Srbije", ul. Ustanička, br.64/15th floor, Beograd 11050
For all additional information on terms of use of City ticket please contact our User Service Center