The device will function properly only if it is positioned in the accompanying support. Depending on the windscreen angle, there are two types of supports – figure 1. and figure 2.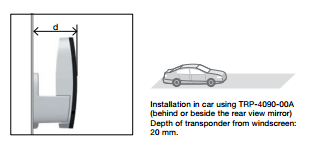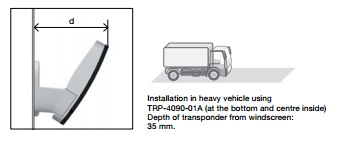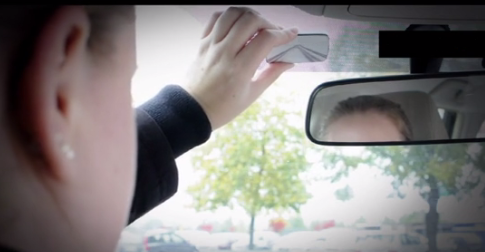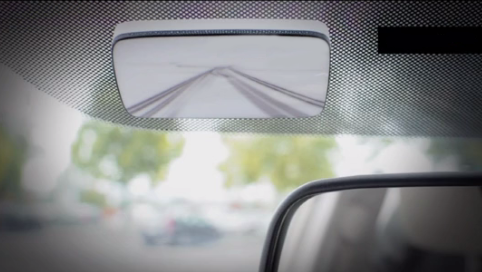 The support has to be affixed on the interior of the windscreen around the rear view mirror (see photos).    
Prior to placing the TAG device support, it is necessary to clean and ungrease the interior of the windscreen so that it can be fixed.
Malfunctioning of a TAG device can occur in the following situations: 
If the TAG device is not placed on its proper place in the adequate support;
If the recommended vehicle speed of 30 km/h through the toll lane is not obeyed;
If there is no minimum distance of 10 meters after the preceding vehicle;
If the TAG device is physically damaged;
If the vehicle has a windscreen containing metal as protection (bullet-resistant glass);
If the vehicle has a windscreen tinted with a colour containing metal;
Entrance/exit lanes on toll stations on which it is possible to use the device for electronic toll collection (TAG device) are marked with variable message signs (showing "ENP") placed on canopies above entrance/exit lanes. In the circumstances of maximum traffic volume on toll stations, PUBLIC ENTERPRISE "ROADS OF SERBIA" reserves the right to turn the lanes reserved for ETC into the lanes for combined regime of passing on which the toll can be paid with TAG device, national and foreign money and payment cards, all for the purpose of ensuring maximum passability of traffic on toll stations.

 - Instructions for Installation and Using TAG Device